THE USE OF FACE MASKS IS CURRENTLY MANDATORY AT THE YELLOWHEAD COMMUNITY REC CENTRE!
Welcome to the Yellowhead Community Rec Centre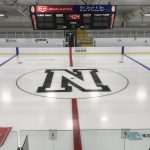 Like us on Facebook for updates of what's up at the Yellowhead
Come check out our New Boards, New Ceiling, New Lights and New Clock! And our always beautiful hall!
Excited to start another Great Season!
For availability for the Yellowhead Community Rec Centre please check out our Calendar and then click on Hall and Arena Headings – For Costs associated with renting the Yellowhead Click on Hall or Arena depending on what you are interested in!