Welcome to the Yellowhead
A fixture at the Yellowhead in so many capacities for so many years but most importantly as a friend…Keith Jordan you will be missed. A Celebration of Keith's Life will be held on Monday, January 26th at 1pm in the Yellowhead Hall. The family has requested that donations can be made in Keith's Memory to the Yellowhead Centre or Neepawa Minor Hockey Association.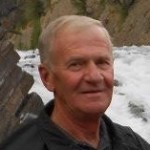 JORDAN: Keith Robert JordanMay 7, 1948- January, 19, 2015. It is with deepest sadness that we announce the passing of Keith Robert Jordan on January 19, 2015 at the Health Science Center in Winnipeg. He will be sadly missed by his spouse, Charlotte Lehman, his daughter, Michelle (Jason), his son, Marty (Jennifer), children of Jean Jordan. Keith's pride and joys included grandsons, Logan, Landon, Brandt, and Cole and granddaughter, Kelsey who will forever hold Grandpa in their hearts. He will be forever remembered by his brothers, Raymond, Ken (Charlotte), and Lloyd (Pat) along with many nieces, nephews and friends. Keith was predeceased by his parents, Fred and Annie Jordan. Keith was born May 7, 1948 just minutes ahead of his twin brother, Ken in Whitewood, Sk. He grew up on a farm in Silverwood District. He attended Silverwood Country School from Grade 1-7. He then attended Whitewood High School. After High School, he attended the University of Regina where he graduated with his Bachelor of Education Degree in 1970. Keith spent his summers working for local farmers as well as for TransCanada Pipeline. On August 8th, 1970, Keith married Jean Hosler whom he shared his life with for the next 39 years. Keith and Jean had two children, Michelle in 1972 and Marty in 1975. Upon receiving his teaching degree, Keith got a job at Carnduff Elementary School. He taught Junior High and after 3 years became the Vice-Principal. Keith remained in this role for 19 years and then became Vice-Principal of Carnduff High School where he also taught all levels of math. In total, Keith was a teacher in Carnduff for 32 years. Following his retirement, Keith and Jean made their home in Neepawa, Manitoba where he lived for the next 12 years. Keith had many interests and hobbies. This included coaching hockey, playing fastball, umping ball, picking bottles, cutting grass, gardening, shovelling snow, as well as camping with friends and family. Keith had to be busy. He spent his spare time when he wasn't at his school, driving truck for farmers or even the fuel truck for the Co-op. Keith loved his trips with family, especially those to Minneapolis to watch baseball. He also enjoyed his years at their cabin at White Bear Lake where he spent countless hours pushing his grandchildren on the swing and making memories with his family. One of Keith's passions was officiating hockey which he did for 45 years. He took great pride in mentoring all officials and spending time at the rink. While residing in Neepawa, his family discovered Keith had not actually retired from teaching as he continued to substitute teach almost 5 days a week alongside tutoring math students. He also worked for the Faculty of Education for Brandon University supervising aspiring teachers. Keith and Jean separated in 2009 and later he found renewed happiness once again with Charlotte Lehman whom he has shared his life with for the last five years. They enjoyed trips out west and spending time with both sides of their family. Keith was a very selfless, hardworking man who cherished his family whom he would do anything for. Keith leaves an everlasting legacy for not only his family but also for anyone he spent time with. A celebration of Keith's life will be held at the Neepawa Yellowhead Centre on January 26th, 2015 at 1:00 pm. If friends or family so desire, donations can be made in his memory to Neepawa Minor Hockey or the Neepawa Yellowhead Centre. Funeral arrangements with White's Funeral Home, Neepawa, MB.
Like us on Facebook for daily updates of what's up at the Yellowhead!
The Updated List of Members is up for 2014-15…please check it out and make sure your name never got missed! And please be reminded that those registering for Neepawa Minor Hockey and Figure Skating require their Yellowhead Memberships Fees and their Yellowhead Concession Bond Cheques paid up prior to registration. Any questions about Memberships and Redline Bond    Cheques please don't hesitate to call the Yellowhead Centre at  204-476-5880 or 204-841-0080.
Excited to start another Great Season!
For availability for the Yellowhead Centre please check out our Calendar and then click on Hall and Arena Headings - For Costs associated with renting the Yellowhead Click on Hall or Arena depending on what you are interested in!