YCRC Return To Play Protocol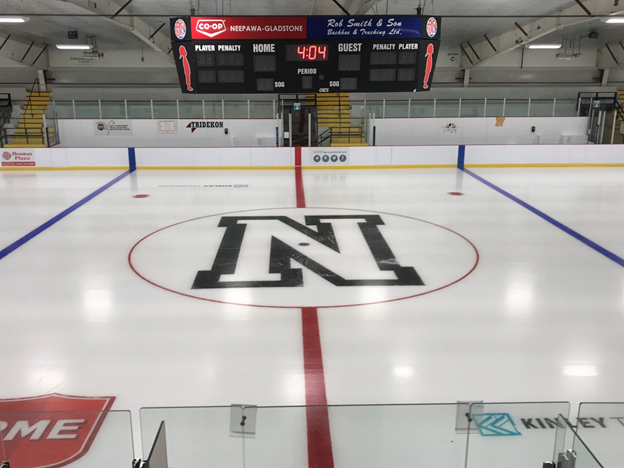 The Yellowhead Community Rec Centre is committed to ensuring the health and safety of our user groups and staff. The facility will only be accessible to participants of pre-arranged bookings and appointments. Spectators will be limited. This document will remain fluid and may change at any time in order to follow changes to government standards and guidelines. The use of face masks is mandatory within the facility at all times.
LEGAL DISCLAIMER
The information contained in this document is not intended as a substitute for professional medical prognosis, recommendations, or treatment. The Yellowhead Community Rec Centre makes no representation and assumes no responsibility regarding the information concerning COVID – 19 due to the constant updates, and any information on COVID – 19 should be obtained from the Provincial Health Authority.
HEALTH SCREENING
Health and safety of guests and employees is our number one priority. All staff, instructors, spectators and users are required to complete the self-screening questionnaire prior to arrival: https://sharedhealthmb.ca/covid/screening-tool/.
Individuals who do not pass the screening or experience symptoms associated with Covid-19, (even mild symptoms) should not participate that day. Any individual displaying symptoms associated with Covid-19 will be denied entry.
User groups, including coaches and spectators, must adhere to any provincial travel restrictions and self-isolation protocols the Government of Manitoba may have in place at any given time.
Most common symptoms:
Less common symptoms:
aches and pains
sore throat
diarrhoea
conjunctivitis
headache
loss of taste or smell
a rash on skin, or discolouration of fingers or toes
Serious symptoms:
difficulty breathing or shortness of breath
chest pain or pressure
loss of speech or movement
PHYSICAL DISTANCING & HAND SANITIZER
All employees and users must adhere to physical distancing guidelines by standing and sitting at least two metres away from other people throughout the facility,

except for brief exchanges. While on the ice, users must be an extended stick length away as much as possible. Members of the same household may sit together.
Hand sanitizer will be available throughout the facility. Dispensers will be located at entrance, dressing rooms, washrooms, as well as high-traffic areas. When entering the facility all patrons are required to utilize the hand sanitizer.
FACILITY MAINTENANCE & SANITIZATION
New protocols and procedures are in place to maintain provincial standards to prevent the spread of COVID-19. This includes, but is not limited to:
Restricted facility access;
Signage to remind patrons of physical distancing and hand hygiene; All who enter MUST pay attention to and follow signs and protocols.
Providing hand sanitizer throughout the facility;
Increased frequency of cleaning in washrooms and high traffic areas;
Regular sanitization of dressing rooms and all benches in accordance with government standards; and
Increased supervision.
ARRIVAL/DROP OFF
A member of each group must be designated to greet their own members and confirm those entering the facility are part of their group and that the self-screening questionnaire has been completed by the participants. Names and contact information of participants must be kept by the renter for a minimum of 21 days for potential contact tracing purposes. This individual must be in attendance before the group enters the facility.
All individuals are required to utilize the hand sanitizer.
Individuals must report directly to their designated area.
Facility entrance is limited to one household at a time. While waiting to enter the building, patrons must line up in the designated area while ensuring physical distancing.
Entrance, exit, and directional signs will be placed on doors and floors to indicate traffic flow throughout the facility and must be adhered to at all times
Access to the facility is limited to fifteen (15) minutes before and fifteen (15) minutes after the scheduled ice time. Failure to vacate the facility within the allocated time limit will result in an additional arena facility rate charge. A 15 minute arena charge will be invoice for every 5 minutes patrons exceed their time limit.
All users are strongly encouraged to come fully dressed, minus helmets and skates.
SPECTATORS
With the exception of guardians who are assisting children with dressing, spectators must report directly to a designated viewing area and should only leave their seats to use the washroom or arena concession. Spectators assisting children in the dressing room must report to designated viewing area immediately after children are dressed.
Current regulations will allow a seating capacity of 175 spectators in the arena stands provided spectators are socially distanced properly, and 32 people in the arena lobby. When passing others in the hallways or doorways, please stay to the right (keep oncoming traffic to your left).
Washrooms directly off the viewing area are available for spectator use. Maximum of two individuals per restroom.
Masks must be worn by players, coaches, parents, spectators, volunteers at all times (Except during on ice activities)
GENERAL ARENA RULES
Social distancing is REQUIRED throughout the facility. Social distancing is defined as keeping a 2 METER separation from persons and/or individuals belonging to a single household and persons/individuals belonging to any other household. The 2 meter separation MUST be maintained at all times and in all directions.

Maximum people on the ice= 40 (includes players/skaters, coaches, officials)
Maximum people in the stands = 175
Minor sports: Only 1 parent allowed to attend practices. Local skaters are allowed up to 4 immediate family members at games/events (Immediate family members are parents, siblings, and grandparents only). Visiting skaters are allowed 1 parent only at games/events.
No dryland or team warm-ups allowed inside the facility
Each user group is asked to do their best to ensure physical distancing is adhered to on the bench.
The number of players/participants per dressing room are as follows:
Room #1: (7)
Room #2: (7)
Room #3: (6)
Room #4: (8)
Room #5: (8)
Room #6: (8)
Referee: (4)
Dressing rooms have marked stalls. All individuals will be asked to proceed directly to their assigned dressing room and stall and remain socially distanced while putting equipment on. (No horseplay or entering another participant's stall/personal space). Players should remain in their stall until it is their time to go on the ice.
Players must be supervised in the dressing rooms at all time to ensure the rules are being followed and social distancing is maintained.
Showers are not available for use after practices, but may be used after games. Only one person allowed in shower at any one time. Players must still exit the facility within 15 minutes after ice time has ended.
Teams should keep dressing rooms tidy (no tape or garbage on floor) to help maintain sanitary conditions.
Absolutely no spitting or fighting at any time. A zero tolerance policy regarding spitting and fighting will be enforced and individuals may be asked to leave the premises and have future bookings suspended.
The water fountain will not be available. The motion sensor bottle filling stations will be available but we would prefer users bring their own labeled, pre-filled water bottle. Sharing of water bottles is prohibited.
As in restaurants or stores, children that are not on the ice should be seated with their parents and not be allowed to wander or run around on their own. Running/wandering children are not likely adhering to social distancing guidelines and are potentially invading the space of those who are trying to maintain their distance.
For more information regarding the Yellowhead CRC's RTP Protocols, please contact your user group's Covid-19 Communications Officer. Information can also be provided by the Yellowhead Community Rec Centre's Director of Operations (contact info on front page)